Back to School shopping is pretty simple for us, as I've mentioned before. Jayden is at an age where his school supply lists aren't that complicated and we have the perk of only having to shop for one kid. For now. Aside from supplies, we like to pick up essential apparel items like underwear, socks, and sneakers. We don't do much clothes shopping until the weather transitions. So at Walmart, we were able to find some great deals on our essentials.
We're loving the Faded Glory boxer briefs and boxers at $8.97 a pack. A little tidbit… we rarely buy character underwear because they are more pricey than the basics. Jayden doesn't mind and like his new underwear because they fit like shorts. We also grabbed a 10 pack of Hanes socks for $6.88. Jayden has worn slip ons and sandals the entire summer, so it was time for some sneakers. Sneakers are recommended for recess (and gym obviously) so we had to get him some suitable shoes. To my surprise, there was quite a selection of running shoes on sale. I'll admit, I went in "hoard mode", grabbing every shoe I could find in his size. We went with two pair of Starter sneakers at $5 each and a pair of Avia sneakers for $7. The yellow pair retailed for $13.87, the blue light ups and retailed for $15.87, and the black pair retailed for $14.97. Good deals, right?
Jayden was in need of a t-shirt for art class. I don't think the custom shirt that I created made it back home. Sooo not going through that again! So I just bought him a basic super hero tee for $4.
I also picked up a pack of 5 Sterlite Shoeboxes (they're cheaper in a pack) to organize Jayden and Jaxon's underwear drawer. Four of the boxes placed side-by-side fit their top drawer perfectly with not a single space wasted. The first boxes hold Jayden's undies and socks and the other two boxes hold Jaxon's undies and socks. They each have their own clothing drawer and they share an underwear and PJ drawer. All of their clothes fit perfectly. Overflow is an indication that they have too many clothes. They truly only need what fits in the dresser and to be honest, we could probably purge a bit more. To maximize space, we store sweaters and hoodies separately.
So we are all set for the school year until the season transitions. I'm working on a full dresser post as well as some fall apparel features! Stay tuned for those!
As a participant in the Walmart Moms Program, I've received compensation for my time and efforts in creating this post. All thoughts and opinions are my own.
More Back to School Ideas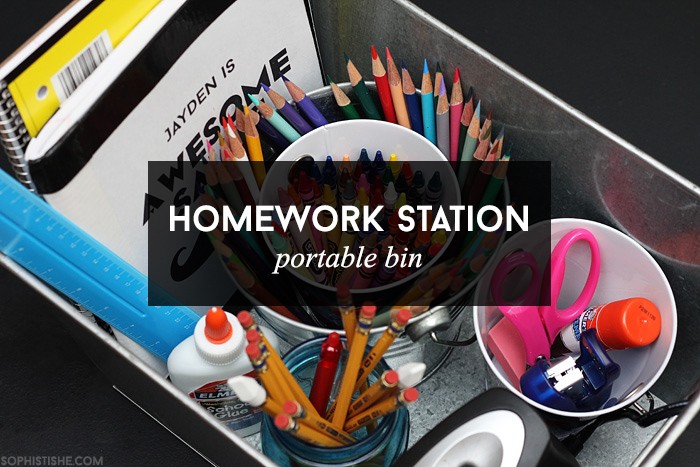 Back to School Organization Ideas