Am I the only one who starts nesting and stocking up on aaall of the things as we transition into the fall season? Fall through winter is when my energy starts to wane and I start backsliding in areas, most specifically self-care. Ironically enough, it's also a time when I find myself pulling out the happy light, Himalayan salt lamp and buying all sorts of relaxing teas, oils, and supplements. It's so easy to lose myself in the ebb and flow of motherhood and entrepreneurship during the holiday season. I end up in survival mode and have to make sure that I have the tools and constant reminders that I need to take care of myself. In the winter, I'm a mess as a wannabe island girl stuck in the Midwest. During the spring and summer I don't have to make as much of an effort to find happiness as the sun, fresh air, and greenery are simply enough.
As the weather transitions, I notice changes in my skin. My face becomes pale and dry because while I'm inside hiding from the cold, I'm unintentionally hiding from the sun, too. Pair the bitter temps with the forced heat indoors and my skin starts looking how it's looking. A mess. And during a season when I'm usually more moody and drained, having skin issues is one of the last things I need blocking my good vibes.
For a while I had completely fallen off of a skincare routine, but I've been trying to stay consistent. Even drinking a few extra glasses of water and getting a good night's rest have worked wonders in keeping my skin supple. I do have my favorite go-to beauty products; two of which I've shared before. And on my way to grab those two at Walmart, I added two more products to try; some oldies but goodies that take me back to my childhood.
St. Ives Fresh Skin Apricot Scrub is my faaaavorite face cleanser. I've been using it for several years and have put my husband on to using it too. It's our jam. I have combination skin that lives for a good exfoliant especially during the winter when flaking is more likely to happen.
The Simple Cleansing Wipes are also a favorite. Here's a secret… I don't like wearing makeup, but sometimes I do when I want to look a little more put together. As soon as I get in the house, the makeup and the outside elements HAVE TO come off. The quickest way to remove my makeup is with these Simple wipes. I love them especially on days when we come home exhausted after a long day of activities. They are bomb for travel as well.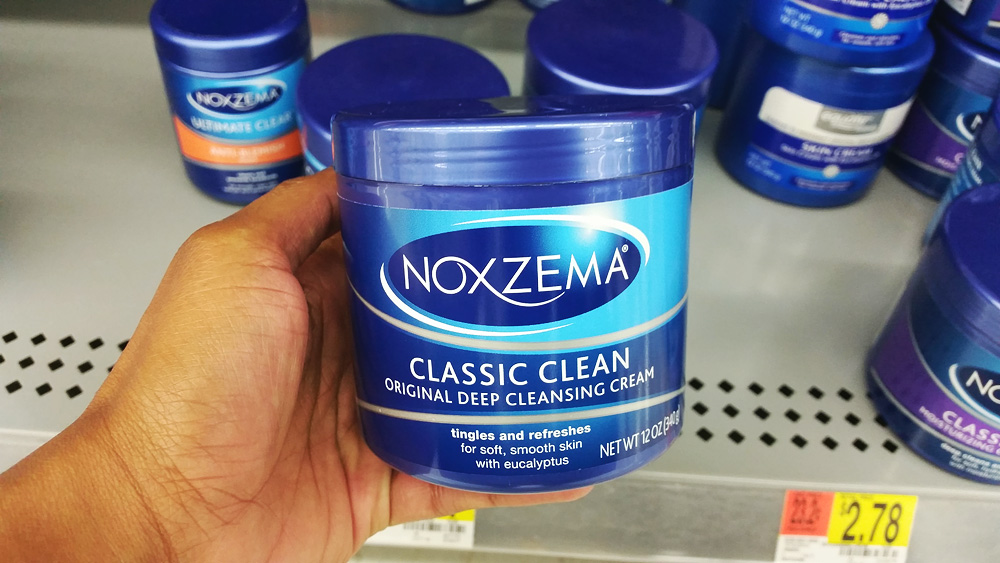 I fell in love with Noxzema Classic Clean all over again. I remember using this during my adolescents. I love how creamy and tingly it feels on my face and it smells of refreshing nostalgia. It's a perfect pick-me-up to start the morning especially when dealing with congestion. The eucalyptus opens the nasal passages right up.
The Pond's Dry Skin Cream, I've never tried before, but it's looking like it's going to be a winter favorite. It's rich and hydrat ing unlike my summer daytime moisturizer. I feel like I can use this dry skin cream at night too. I like to use a thicker moisturizer on my face at night so that I wake up with rejuvenated supple skin.
What are your favorite beauty buys at the moment? Any on your wishlist? Check out my four picks here!
To support my blogging efforts and site expenses, I do share relevant affiliate links in my posts. Thank you for your support.