Hello Products has provided me with product to facilitate this review, along with compensation for my time and effort in creating this content. As always, all opinions are my own.
The Juicy one has been asking to color at the most inopportune times. Most notably bedtime. Being the mean ol' Mommy that I am, I've ignored his requests and diverted his attention elsewhere until I could get myself together. I have been saying that I want to create our own activity pages… and of course, share them here.
Then, one quiet weekend I had a chance to revisit the idea. Having been working with the lovely folks at Hello Products for several months (their toothpaste is so good), I thought it would be totes appropos to create a fun oral care worksheet to share throughout our partnership and BAM, an entire printable activity workbook was born.
Go big or go home, right?
Healthy Smile Printable Activity Book
Inside the Healthy Smile Printable Activity Book are 15 pages of Kindergarten activities from coloring, tracing, and handwriting, as well as a tooth brushing chart and award from the Tooth Fairy. The activity book is packed with plenty of things to do and is sure to keep the littles entertained for a while.
Download The Healthy Smile Printable Activity Book Here! I hope you enjoy it as much as we do! If you happen to snap a photo of your kiddos and their activity books, I'd love to see them. Tag me on Instagram, Facebook, or Twitter.
Here are a few scenes with our book. And yes, Juicy got his annual haircut, LOL. He didn't want me to cut his hair, but he had twirled his ringlets into some mean knots. o_O
Ohhh yeeeah. Mommy loves me.
Checklist
Download The Healthy Smile Printable Activity Book.
Pin this post to Pinterest.
Choose friendly with Hello.
Thanks For Pinning!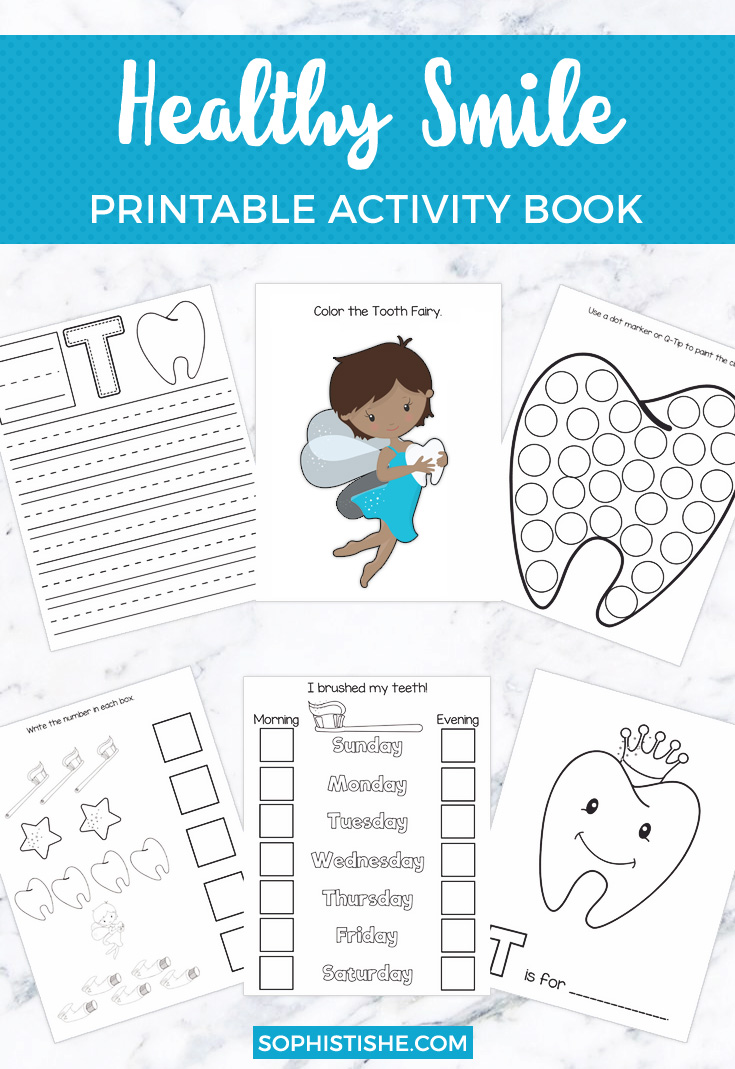 Related Post: Keeping Baby's Teeth Clean and Cavity Free