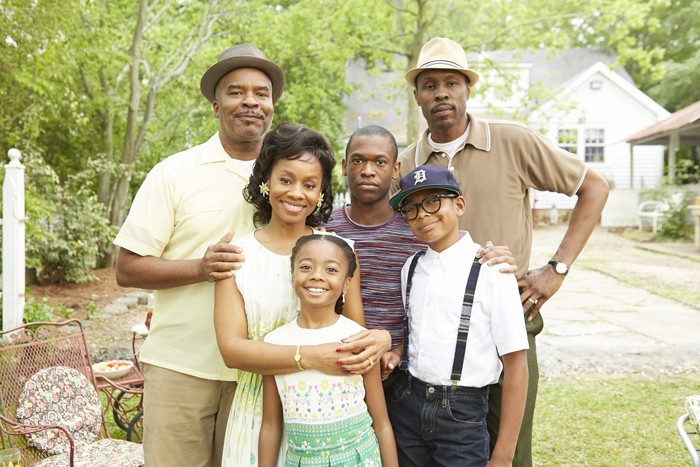 Growing up, I remember education playing a huge role in television. Family friendly shows and films were abundant and teachable moments were aplenty. Nowadays, quality family entertainment is hard come by, which is why I have a special appreciation for companies that help fill the void. Walden Family Media is a company that specializes in entertainment for the whole family, creating movies, books and television series that speak to all generations.
Walden's latest production, The Watsons go to Birmingham, is a great movie to help introduce children to race relations during the Civil Rights era. Based off the book written in 1963, The Watsons go to Birmingham is a reflection of the 50th anniversary of many life-changing civil rights events including Martin Luther King Jr.'s "I Have A Dream" speech and the Children's March. The Watsons was directed by Tonya Lee Lewis (wife of director Spike Lee) and stars David Allen Grier, Anika Noni Rose, LaTanya Richardson and Wood Harris. It first premiered on the Hallmark Channel September 20 and will also air again on Friday October 11th at 8/7 CST.
The Watsons go to Birmingham takes place in the Summer of 1963. Flint Michigan is where "All American Family", the Watsons reside. The family of five is made up of Daniel and Wilona Watson, their three children, juvenile delinquent-wannabe Byron (aged 15), nerdy Kenny (aged 11), and adorable sister Joetta (aged 8). When Byron's nonsense becomes too much to handle, his parents decide the family needs some grounding by Grandma Sands in Birmingham, Alabama.
The family loads up in their 1948 Plymouth Brown Bomber equipped with newly installed Ultra-Glide turntable and head South. Upon their arrival to Birmingham, they discover that life in the South is much different than in Flint. During their stay in Birmingham, Byron's antics appear minuscule when the Watsons are faced with prejudice and hate crimes in the city.
The Watsons go to Birmingham is full of teachable moments. While it is a movie that features tumultuous times, it is done lightly, providing a glimpse suitable for children to watch. Since Jayden is only five, he has a way to go before being able to grasp this movie, but I will be picking up the DVD to use as a lesson in the upcoming years. The Watsons go to Birmingham is now available on DVD in Walmart stores. It includes a 135-page educational guide. The guide has been adopted by Birmingham Public Schools as part of their curriculum (teachers resources). That's kind of a big deal ;-).
As a participant in the Walmart Moms Program, I've received compensation for my time and efforts in creating this post. All thoughts and opinions are my own.
To support my blogging efforts and site expenses, I do share relevant affiliate links in my posts. Thank you for your support.