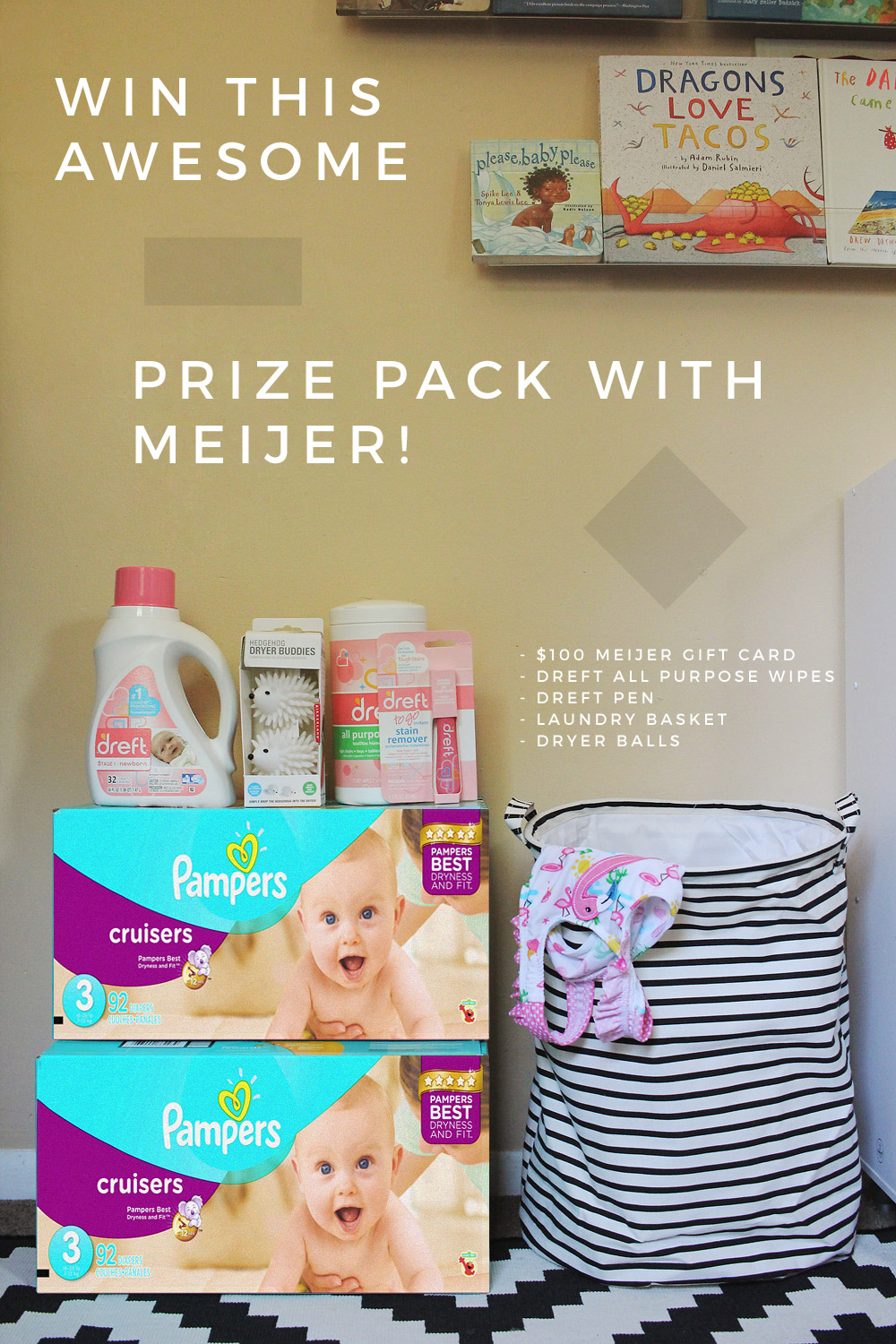 This is a sponsored conversation written by me on behalf of P&G. The opinions and text are all mine.
When it comes to preparing for a new baby, I think diapers and baby gear, for most people, are the first items that come to mind. For me, diapers are definitely a priority and then there's its sidekick… mess prevention. I am all about mess prevention or making sure messes are as painless as possible. After having three kiddos, I've seen some things and some stuff. So when it comes to buying for babies and new parents, I always recommend a few things to keep messes at bay in addition to diapers and of course wipes. Like… don't even think about the gear until the mess situation is handled.
I recommend protective waterproof covers for the baby's bed and yours. Multiples to swap them out. You just never know when someone may leak through their diaper or have an accident and wet or soil the bed. Mattresses are not cheap. Protect them, because growing babes and kiddos will surely jack them up. Next, I recommend a laundry detergent and stain remover gentle enough for Baby's sensitive skin and strong enough for Baby's surprise blowout, spit up, and food stains. Dreft is hypoallergenic and made to be tough on stains while still gentle on baby's skin. They also make stain remover pens that you can pop in your diaper bag. Speaking of diaper bags, you definitely want to keep an outfit or two inside as well as a wet bag to store and treat soiled clothing. Stay on top of those stains to keep from having to buy more clothes!
As Baby gets older and becomes more mobile, I recommend having a gentle and quick cleaning solution to use on all of the surfaces that they may touch aaand try to destroy. Dreft All Purpose Wipes to the rescue for those bits of chicken nugget stuffed into a toy car or bananas smeared onto the play kitchen. Only me? Surely, I'm not the only one.
I know I've been talking diapers a lot here lately, but such is life when you have a baby transitioning to toddlerhood. It won't be much longer that we're in this space, but diapering is still a priority. Buy all of the diapers. All of them. There's no feeling like knowing you have a stash put away. It's one less thing to worry about or scramble to the store for. Akilah wears Pampers Cruisers and they are perfect for her active little lady of leisure lifestyle. Cruisers feature a 3-way fit that adapts at the waist, legs and bottom, giving babies the freedom to play all day long. From detergent to wipes to diapers, we all want the best to keep our little ones clean and dry and a great selection of baby care items can be found at Meijer.
At Meijer, you can get a FREE Dreft 50 oz detergent when you buy 2 Pampers Super Packs diapers during the week of 8/20.
Score! Be sure to check your local store for more details! Aaaand because sharing is caring, I have a great giveaway for you to enter below! I want to know how you try (or intend) to keep baby messes contained! Be sure to follow the directions on the widget below to log your entries. Thanks for entering and good luck!
Pampers & Dreft at Meijer Giveaway
$100 Meijer Gift Card For Pampers & Dreft
Dreft Pen
Laundry Basket
Dreft Multi Surface Cleaner Wipes
Dryer Balls
Pampers & Dreft Prize W/ $100 Meijer Gift Card

To support my blogging efforts and site expenses, I do share relevant affiliate links in my posts. Thank you for your support.