Previous Disney Post: Starting the New Year with Disney
We had been keeping this big trip from the boys until arriving in Orlando. Chatty plane passengers pretty much gave it away for Jayden, but since both of the boys hadn't been familiar with the epicness of Disney, they wouldn't be able to comprehend until arriving at the resort, then hopping the parks. Walking through Orlando International, we passed Sorcerer Mickey to which Juicy exclaimed, "I hate Mickah Mouse!" "Sir, you what? After what we went through to get here (spending most of the day shuffling through and camping out at the airport), you betta worship that radiant rodent!"
As a newly turned threenager, Juicy is the perfect age for a Disney vacation. He's at an age where he is mature enough to appreciate the characters and innocent enough to be swept away in the enchanting fairytales. Despite his little outburst in the airport, he really is a Disney fan who regularly chatters about Mickey, Donald, Daisy, and Elsa.
We stayed at the Art of Animation Resort in a Cars Family Suite. Everything about this resort was live and on point. The outside was decked out in big, bold, and bright storybook landscapes from the movie classics; Cars, Finding Nemo, The Lion King and The Little Mermaid. Our room was accented in cones, the furniture was workshop inspired, and our bathrooms (plural!) even had garage themed vanities.
The main lobby area featured large sketches of classic Disney characters to be appreciated by my budding artist, Jayden. The pool area was massive and I wish we had more time to experience it all. We spent most of our time at the parks, so next time we visit Disney… and stay at a resort, I'd love to return back to Art of Animation. Lion King suite next time around.
When thinking of Disney, the first thing that comes to mind is the Magic Kingdom, right? We spent quite a bit of time there since that's where all of the iconic kiddie rides are. We hit Under the Sea, The Many Adventures of Winnie the Pooh, Dumbo, "it's a small world", Tomorrowland Speedway (x2) and Mad Tea Party which the boys rode back to back thanks to our Fast Passes. Juicy threw a fit when it was time to get off of the teacups, so riding again was an absolute must. We met Ariel, Rapunzel, Cinderella, and Tinkerbell and stopped by the Casey Jr. Splash 'N' Soak Station to play.
Preschool play goes beyond the Magic Kingdom, though. There's plenty of fun to be had in the other three parks as well. At Epcot, we attended a Character breakfast at Akershus. Snow White, Ariel, and Aurora were among several characters in the building.
We spent a very relaxing few hours at Epcot after breakfast. It's the second largest of the four parks so it was pretty quiet and airy. The boys played in fountains and we casually strolled to explore attractions. We enjoyed Journey Into Imagination With Figment, The Seas with Nemo & Friends, and caught the interactive Turtle Talk With Crush. It was hilarious and innovative. It was SO impressive.
At Hollywood Studios, we caught a show at Disney Junior – Live on Stage! for Minnie's Surprise Birthday Bash. Juicy was all the way live during the show. Confetti, bubbles, and paper coins fell from above and tots hit the dance floor as Doc McStuffins and friends cured Lambie from "the rippies".
At Animal Kingdom, we had a VIP viewing of Festival of the Lion King. This was my second VIP viewing and I loved it just as much as I did seven years ago. I can't remember if it made me teary last time, but my eyes got a little moist and it wasn't from the flames. The boys were mesmerized. Juicy started to doze off towards the end of the show; an indication that all of our park hopping adventures started to catch up with him.
We stopped to meet Mickey and Minnie after the show. After going through all of our character photos, it seems that Jayden was more into the characters than Juicy. Tots seldom react in the ways we imagine, do they?
I'd be lying if I pretended like our trip was effortless. When vacationing with a preschooler, you have to be ready for them to take flight, move erratically, and throw tantrums. Those cute matching outfits that the boys wore throughout the trip? Sure, I dressed them for photos, but their uniformed look made it easy to keep an eye on them especially during Juicy's shenanigans.
I swear Fast Passes were sent down from the heavens for impatient preschoolers. They don't understand the concept of waiting, personal space, or line flow. And if they really enjoy a ride, they may become upset having to get off. Fast Passes were absolutely worth it for sure as they saved us from too much heck breaking loose.
If you're apprehensive about taking your preschooler to Disney, I get it, but do it anyway. There will be meltdowns. There will be mess. But most importantly, there will be memories.
[bctt tweet="There will be meltdowns. There will be mess. But most importantly, there will be memories. #DisneyKids" via="no"]
Our Recap
Resort
Art of Animation, Cars Family Suite
Magic Kingdom
Under the Sea
Dumbo the Flying Elephant
Casey Jr. Splash 'N' Soak Station
"it's a small world"
Tomorrowland Speedway
Mad Tea Party
The Many Adventures of Winnie the Pooh
Move It! Shake It! Dance & Play It! Street Party
Characters: Ariel, Rapunzel, Cinderella, and Tinkerbell
Epcot
Character breakfast at Akershus
The Seas with Nemo & Friends
Turtle Talk With Crush
Journey Into Imagination With Figment
Characters: Snow White, Ariel, and Aurora
Hollywood Studios
Disney Junior – Live on Stage!, It's a Surprise Birthday Bash
Animal Kingdom
Festival of the Lion King
Characters: Mickey & Minnie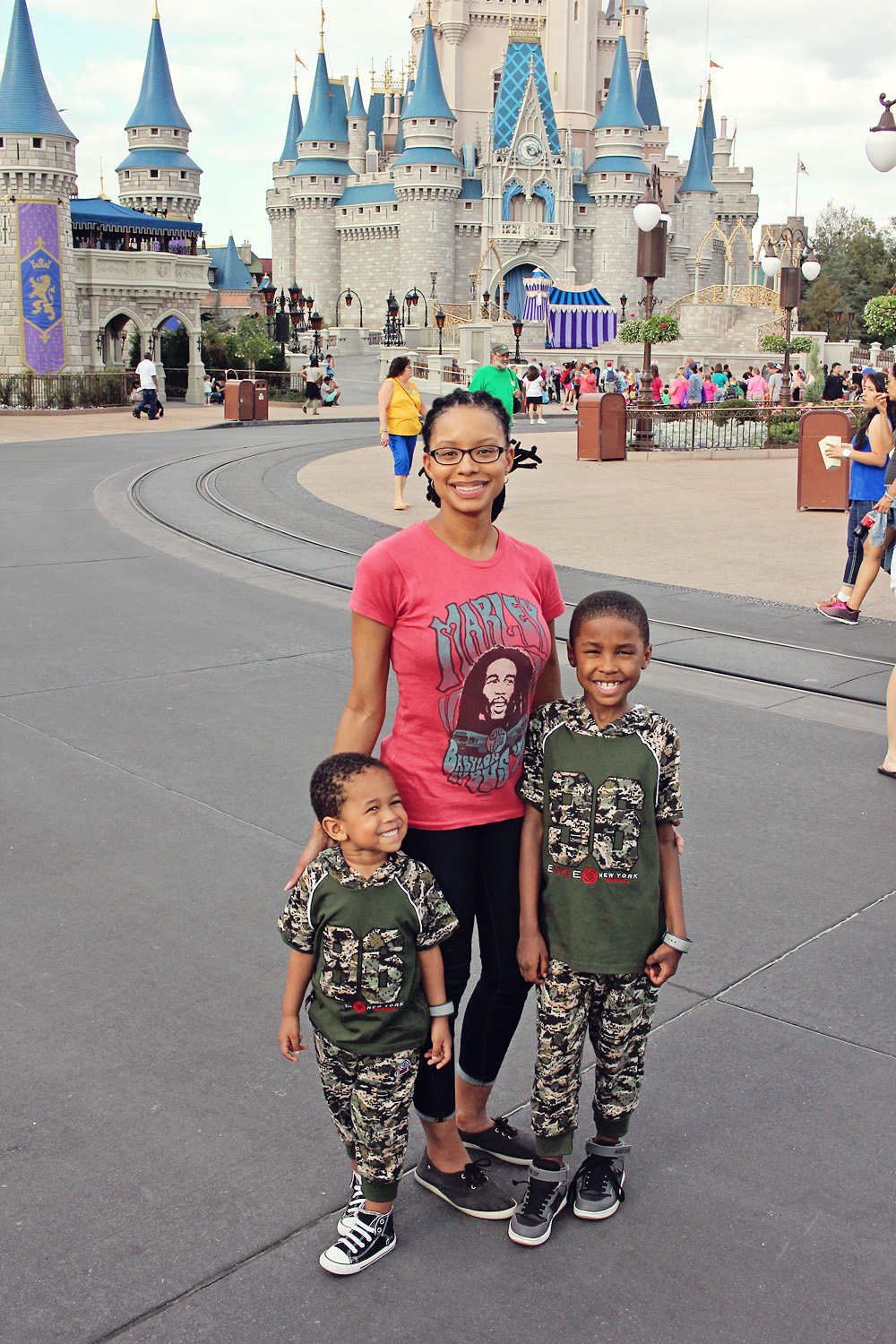 More Disney Reads
Starting the New Year with Disney
DIY Disney Autograph Books & Stroller Sign + Printables
Finding Dory at Walt Disney World – Here's Where to Spot Her
The Tatums Go To Disney: A Photo Book Made Just For Us
This post is in partnership with Walt Disney World Resorts. They were gracious enough to host our family during our unforgettable experience.
Pin It On Pinterest!