It's been ages since we bought new sippy cups. We've just dealt with the ones we have. Some would leak if we didn't screw the lids on properly and some were such a chore to clean. Jayden is almost two and it's time his sippy cups reflect that. And I wouldn't complain if they were a little easier for us parents to maintain.
My friend Jen, introduced me to Tommee Tippee Explora Sippy Cups. She's a sippy cup snob, so if she raves about them, then they must be pretty darn good.
Tommee Tippee shared the wealth with me when they agreed to send me a pack of Explora Sippys (not to be confused with the sippys with straws). They are simple, yet genius. The base of each cup is insulated, so drinks stay cooler longer. The graphics on the cups are mature enough for a growing toddler. Inside of the cup's lid, there's a valve that uses what's called Advance-flo technology. The valve allows for liquid to flow out only on demand, making the cup easy to drink from and leak proof! We can now relax when giving him drinks because we don't have to worry about him dumping water and juice onto our furniture or his toys! Oh yea, we've had plenty of those incidents.
The use of the special valve makes the lid easy to clean. You just pop off the white piece under the lid, then the silicone, and clean!
I thought Tommee Tippee Explora Sippys were so awesome that I put them on Jayden's birthday wishlist. We're stocking up, they're buy one get one 1/2 off at babiesrus.com! Thanks Tommee Tippee for bringing functional and affordable sippy cups from Great Britain to the U.S.!
Price: $7.99 for 2
Age: 24m+ Stage 5
Green Stats: Free of BPA and phthalates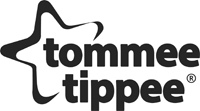 To support my blogging efforts and site expenses, I do share relevant affiliate links in my posts. Thank you for your support.