This is a sponsored conversation written by me on behalf of Chuck E. Cheese's. The opinions and text are all mine.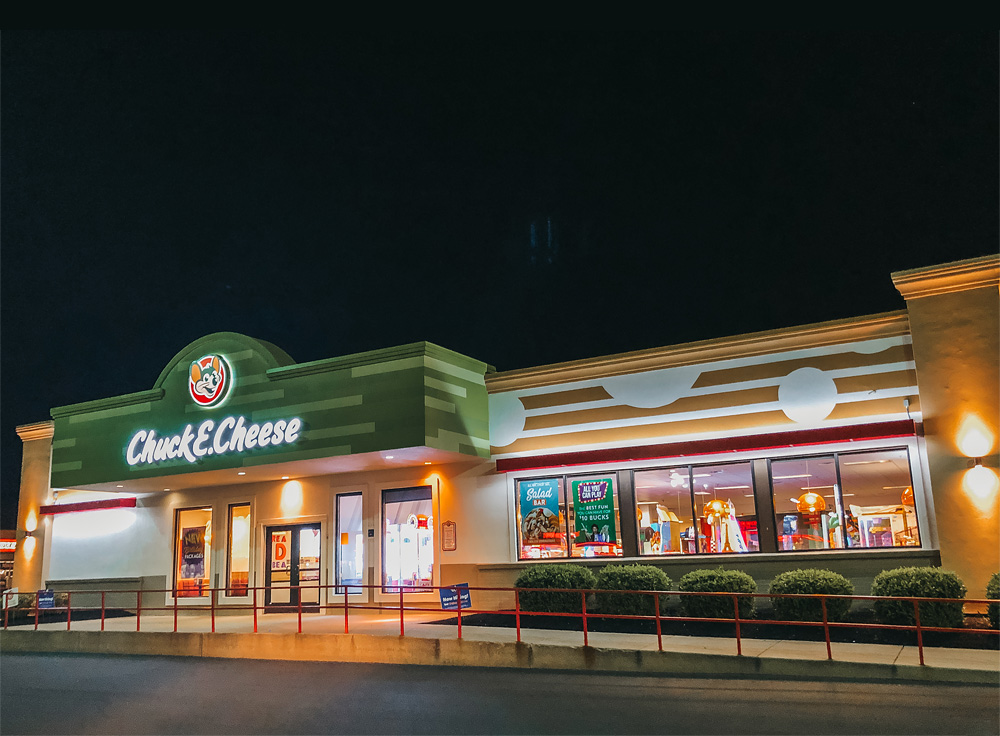 So I know you all are thinking we should be Chuck E. Cheese ambassadors as much as I talk about them, but Kiki and Jaxon absolutely love playing there and we don't mind taking them to visit. The new improvements that Chuck E. Cheese restaurants continue to make keep us coming back. They've really done a great job at creating an affordable and enjoyable place to hang out as a family. This week we had a chance to check out a new Chuck E. Cheese location in Mishawaka, Indiana, a suburb of South Bend. The restaurant underwent a remodel and it looks SO nice. With parents in mind, the new design focuses on neutral tones and streamlined graphics to create a calmer, more inviting, and friendly environment.
The South Bend Chuck E. Cheese restaurant features a more adult ambiance with warm wood and modern typography which I certainly appreciate. Can you say "aesthetic"? The new design highlights the pizza-making process and introduces more of a restaurant atmosphere for parents, while not taking away from the fun and games that have made Chuck E. Cheese's the place where a kid can be a kid for 40 years.
South Bend's Chuck E. Cheese focuses on food with delicious pizzas made from scratch daily. The remodel features an open kitchen, which allow guests to watch the pizza-making process. In addition, the lunch buffet, which is offered Monday – Friday from 11 a.m. to 3 p.m., has been moved closer to the open kitchen showcasing its fresh ingredients.
The Birthday Zone features varied seating options for larger parties, with party sections designated by characters in Chuck E.'s band featuring a bold wall graphic silhouette and character biographies. There's also an all-new light-up open dance floor where the hourly live show and birthday shows take place.
Reality: Was anyone ready?
Nearly a dozen NEW games have been installed in the remodeled game room utilizing Chuck E. Cheese's new, programmable 'tap-to-play' Play Pass and All You Can Play! game card system which I shared in a previous post. All You Can Play gives kids free reign of Chuck E. Cheese to play all games as many times as they want so they can play more games and win more tickets. All You Can Play! cards start at only $10! Seeing all of the cool new games made me want to set up our very own game room someday or a least put a game or two down in our basement for the kids to enjoy.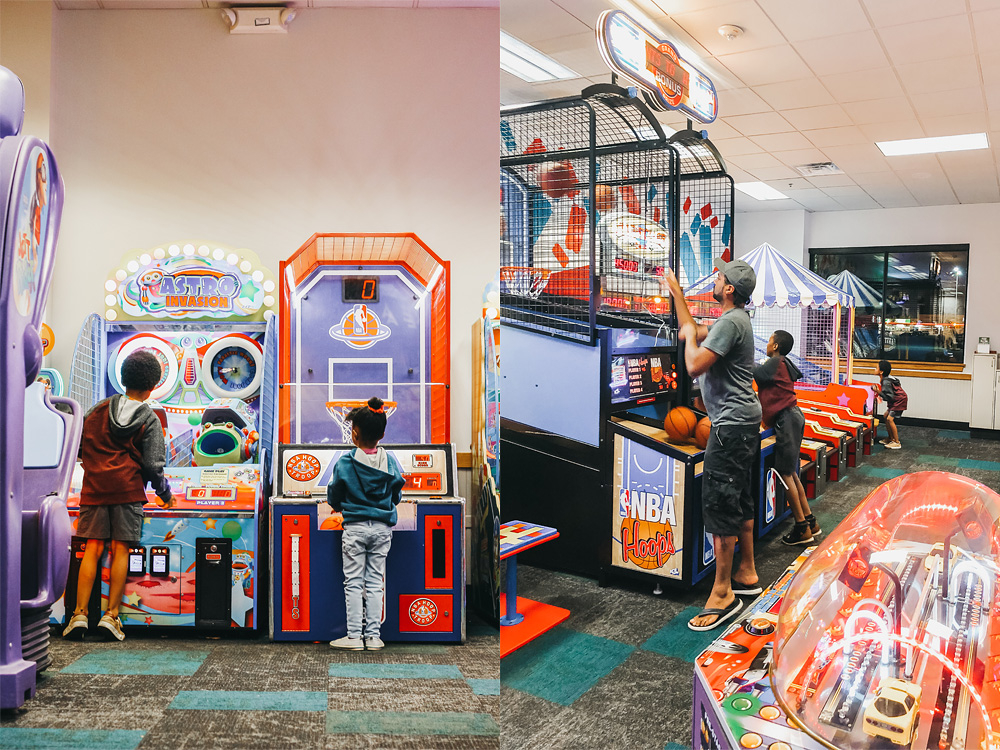 Chuck E. Cheese's really outdid themselves with this remodel. We will definitely be back to play and spend all of the tickets we've been saving up. If you live in the South Bend area, I highly recommend checking out the South Bend flagship Chuck E. Cheese restaurant!