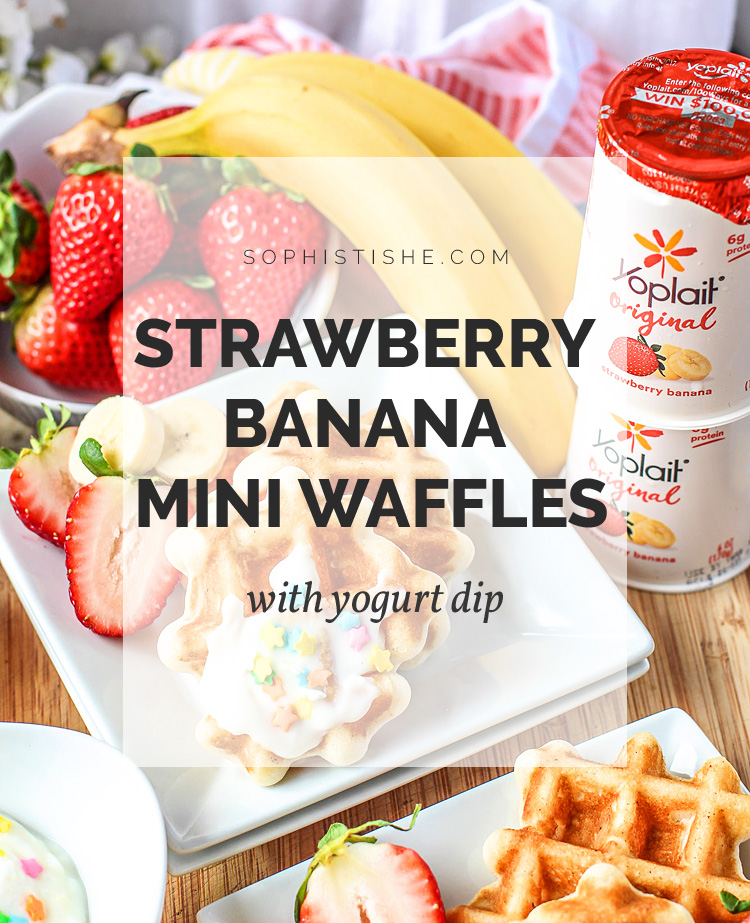 This post is sponsored by Yoplait. Thanks for reading. 🙂
I'll admit that I was kind of a slacker mom all of last year, but I'm looking to redeem myself in 2017. The boys love special treats and I haven't been the best at whipping them up. I am all about simplicity because I don't always have all day to spend in the kitchen and they aren't always so willing to sit around waiting for me to whip up the noms.
Nothing puts a "Best Mom in the World" crown on my head quicker than waffles. You really can't go wrong with waffle anything. And having a dipping sauce to go along with it…it really doesn't get any better! I mean, it's winter! If we can't give a little and treat ourselves with something tasty during this time of year, where's the fun, right?
We're also boosting the healthy meter by using some Yoplait yogurt as our dip! With the addition of Yoplait Original Strawberry & Banana I know that even the pickiest eater will be able to enjoy this. Plus, I love that Yoplait yogurt is free of high fructose corn syrup!
Weekend tradition, maybe? I think so!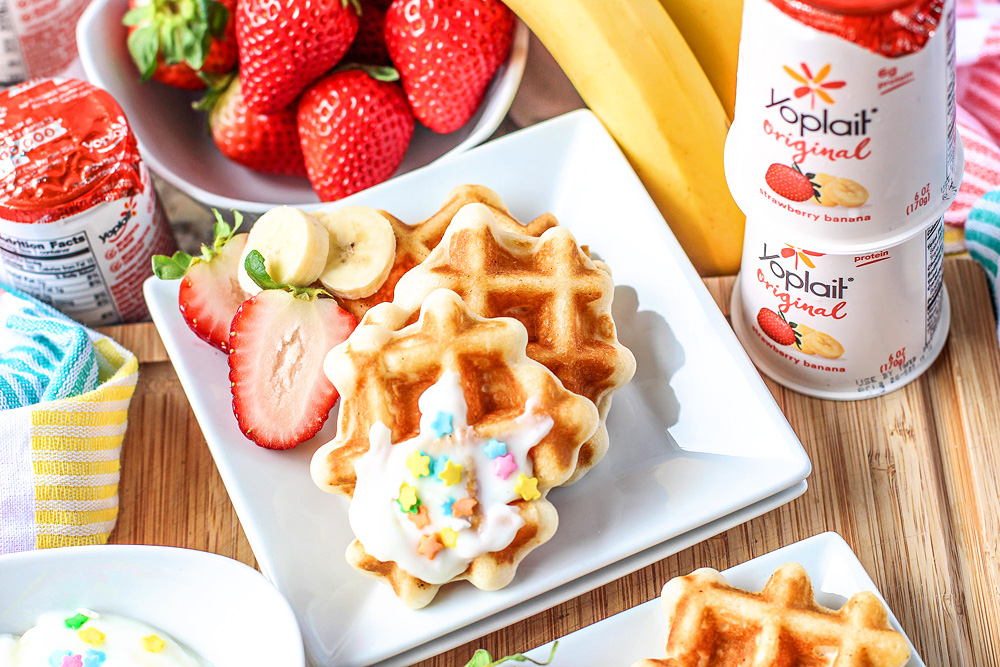 Strawberry Banana Mini Waffles with Yogurt Dip
Ingredients:
Strawberry Banana Yoplait Original Yogurt
Fresh Strawberries, sliced
Fresh Banana, sliced
2 cups waffle or pancake mix
1 cup low-fat milk
3-4 tbsps melted unsalted butter
Sprinkles
Directions:
Preheat waffle iron.
Slice fresh strawberries and bananas, set aside.
In a large bowl add waffle/pancake mix and low-fat or 2% milk, mix until just combined.
When the waffle iron is hot brush waffle compartments with melted butter.
Spoon 2-3 tablespoons of waffle/pancake batter onto the center of each waffle compartment. Close the lid and cook until mini-waffles are golden brown.
Remove waffles onto a plate.
Spoon a tablespoon of Yoplait Strawberry Banana yogurt onto each mini-waffle and shake on the candy sprinkles.
Serve with slices of fresh strawberry and bananas.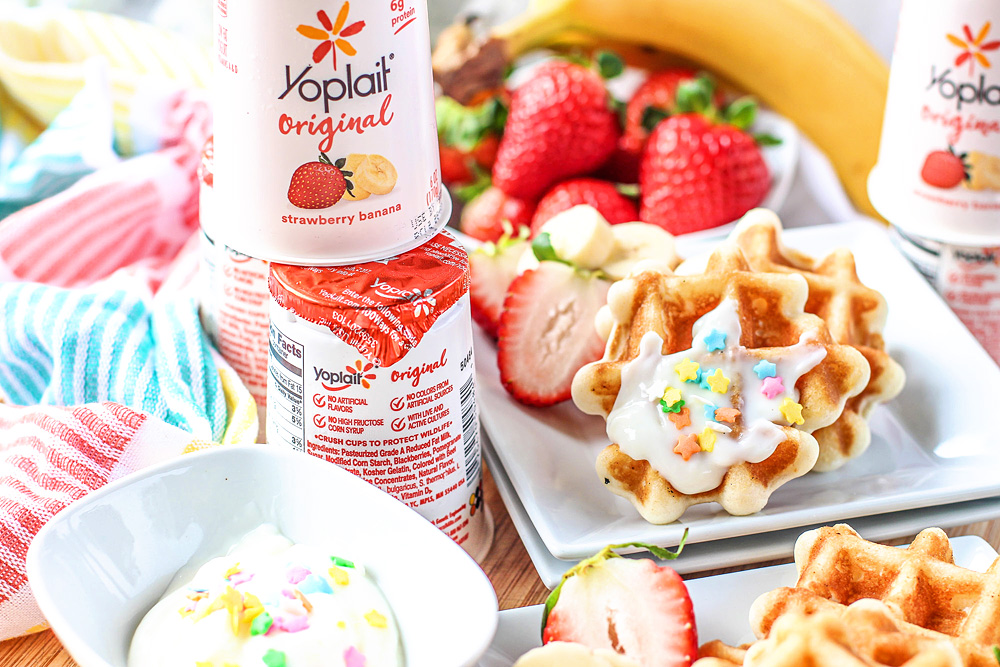 I hope you enjoyed this Snack Hack. If you decide to make these fun and yummy waffles in your own kitchen, feel free to leave a comment, or tag me or #Sophistishe on INSTAGRAM or FACEBOOK! Be sure to visit Yoplait.com for more snack hacks!
Yoplait is inviting you all to try all 100+ flavors for a chance to win $100,000! Simply enter the code on top of specially marked lids at Yoplait.com/100Ways and you could win one of more than 3,000 prizes*. You can find a full list of all of the Yoplait flavors at Yoplait.com/products."
*NO PURCHASE NECESSARY. Ends 5/15/17. To play and find Official Rules, visit Yoplait.com/100ways.
To support my blogging efforts and site expenses, I do share relevant affiliate links in my posts. Thank you for your support.