Do you or someone you know have a habit or fear of misplacing things? Well, let me introduce you to Tile, a tiny tracking device that helps you locate just about anything – your phone too! Aside from the usual things like keys, wallets, and bags, you can attach Tile to your most prized possessions such as your camera or planner. In my house, things get shuffled around by the hubs or swiped and stashed by Kiki. I cannot tell you how many times my notebook aka my life map has gone missing or an Xbox controller ghosted on us. Tile is just what we've needed in our life.
Setting up Tile is a cinch. Just download the app to your phone, enable location, Bluetooth, and hit the button on your Tile to sync it with your phone. If your Tile is within the 100-foot Bluetooth range, it will play a loud tune until you find it. To find your phone, double press Tile to make it ring, even if it's on silent. If you keep your Tile app running in the background it will remember the last place and time you had your item.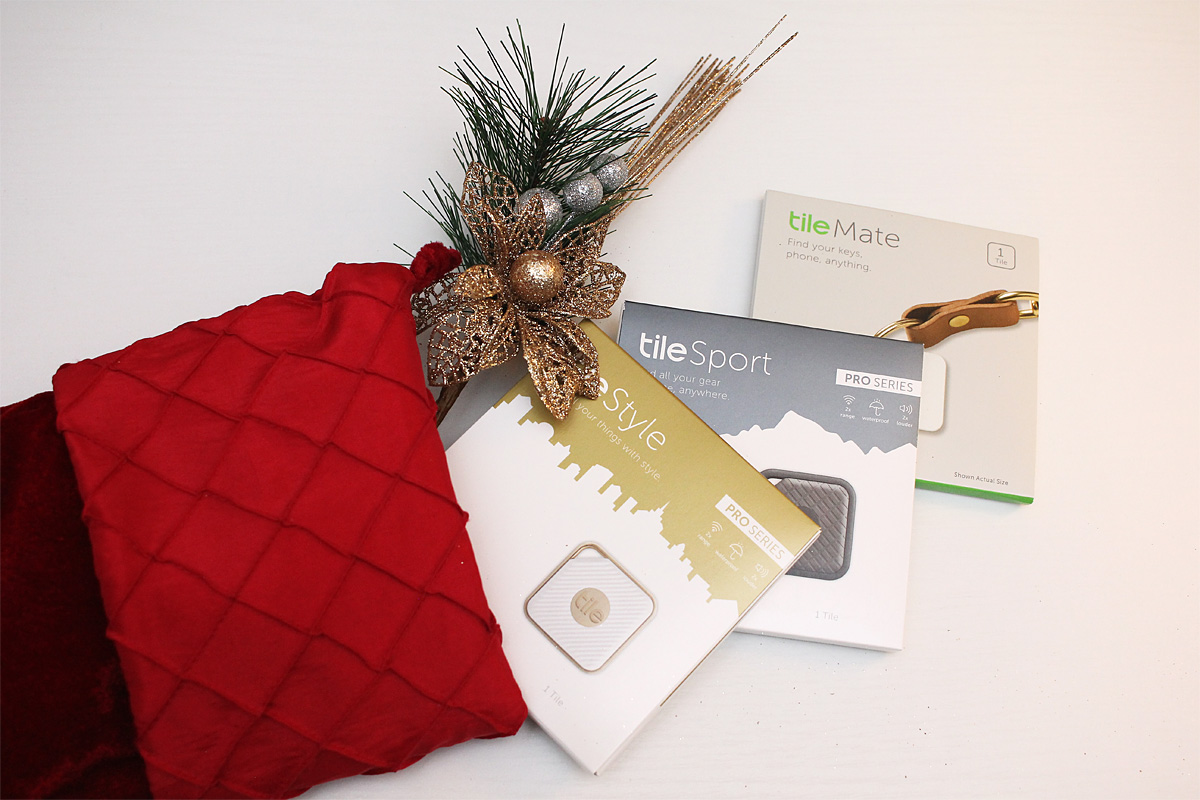 Tiles can be shared with anyone who has the Tile app. It's perfect for shared cars, keys or bags. Ladies, you ever send your husband back to the house to retrieve a bag or important box only for him to grab the wrong one? Tile it and confusion begone! Tile is the perfect holiday stocking stuffer for anyone. I mean who wouldn't want to make their lives easier? Right now Tile has a deal on multipacks throughout the holiday where you can save up to 20%. Every multipack comes with free gift pouches so if you're a lazy gift giver, this one's for you! Visit the Tile holiday gift guide to find the Tile that works best for your friends and loved ones!
To support my blogging efforts and site expenses, I do share relevant affiliate links in my posts. Thank you for your support.