I'll admit I'm a sucker for new cars. As an owner of vehicles from the 90s and early 2000s, I'll try to hold back my bias.
We recently had the opportunity to test drive the Toyota 2015 Camry XLE and I'm a little bit in my feelings over having to give it back. Our test period aligned with our Wisconsin Dells vacation, so we were able to see how the Camry accommodated our family of four during long and short distance trips.
After the shiny new Camry was delivered to our home, we headed out for some pre-trip errands. We saw this as the perfect time to put our truck in the shop for some regular maintenance, so I was able to have dibs on the Camry as I trailed Greg to the auto shop.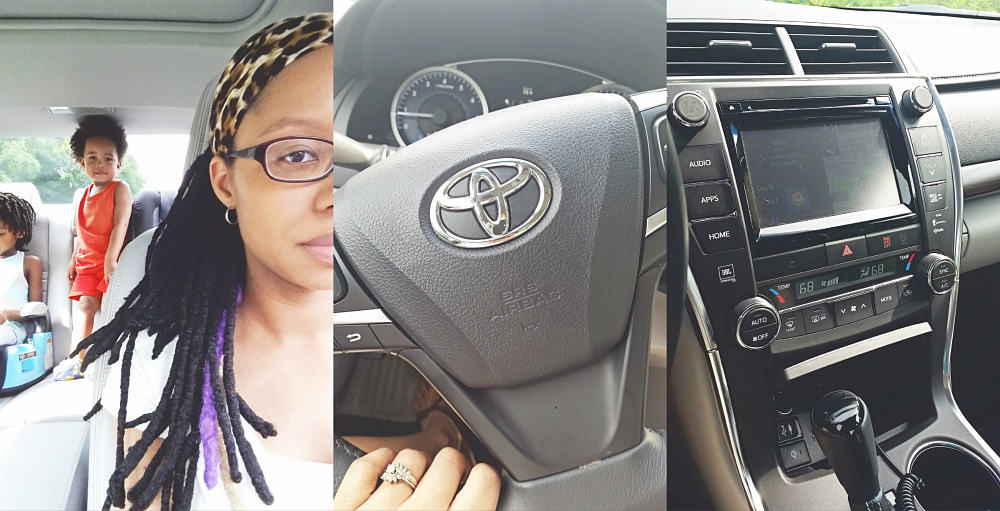 The 2015 Toyota Camry is packed with cool features that our family enjoyed. Some of our favorite features found in newer Toyota vehicles include keyless entry/push to start FOB and backup cam. Having the smart key FOB makes it much easier to juggle kids, bags, and luggage. It's one less thing to fumble with.
The backup cam is always a relief. It provides a thorough view of blind spots and as one who struggles with the multitasking of driving, I don't have to worry about throwing my head back and contorting (my pregnant body) to see who/what's behind me. Oh, and how could I forget the Lane Departure Warning feature? I struggle staying inside of the lines so being alerted if I'm close to deviating from my lane is a huge plus. Yes, I am uncoordinated when it comes to driving and complex video games. It is what it is.
Can we talk fuel efficiency? The Camry gets 25 mpg in the city and 35 mpg on the highway. We were able to travel 300 miles on just 1/2 of a tank of gas. As a budget-conscious soon-to-be family of five, we definitely benefited from the extra savings.
Greg loved the vibrant LED headlights on the Camry. They can be set to automatically run during the day as well as night. They did a really good job illuminating the road as the sun set, ensuring that we and other drivers, bystanders, and objects weren't missed.
As for luxury, we couldn't get enough of the Camry's aggressive exterior and sporty interior. Leather seats (XLE), high tech control panel, and the illuminated door sill? Fancy. The inside of the Camry was pretty roomy too. We had plenty of space for comfort and the 15.4 cubic ft. trunk accommodated all of our luggage and bags with room to spare.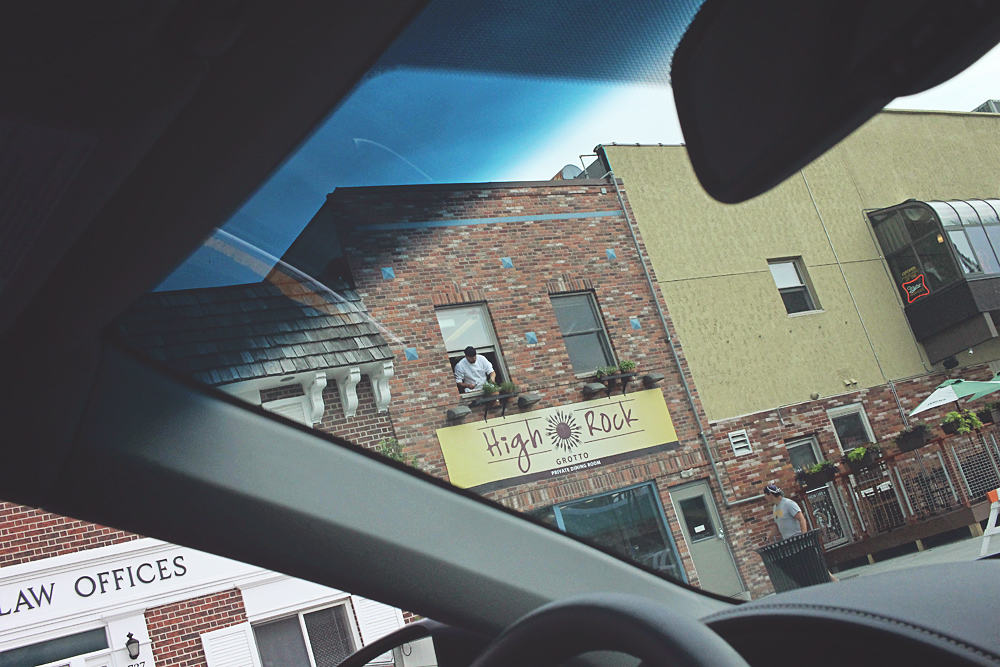 The Toyota 2015 Camry XLE served as a great vehicle for our Wisconsin Dells road trip. Being a simplistic family, it was just what we needed; economy with a dose of style.
We received a loaner vehicle to test drive during our summer road trip adventure. Opinions expressed, y'all, are my own.