It's officially too hot for clothes, but to peruse the city nude would garner stares and legal action, so it's best to settle for the next best thing in light of decency. That's right, it's sundress season! I love wearing dresses in the summer because they are easy and take the guesswork out of choosing an outfit, plus they're flowy and super comfy. Did I mention flowy? I gravitate towards maxi dresses because I've had a love/hate relationship with my legs and how they looked in above knee dresses. It was just easier to hide the chicken legs under excess fabric than cringing and feeling defeated each time that I saw them in photos. Fifteen less pounds ago, I couldn't stand seeing them in photos. But that was then and this is now…
Now, I feel confident enough to go for the above knee over the maxi, but it took being challenged by Walmart to go pick up a summer dress that made me feel fabulous. Well let me tell you… I walked circles in that darn clothing department, back and forth between the maxi rack and the rack of boho style (yaaasss), but above knee dresses (booo). In the end, the boho summer dress with fringe vest won as it screamed out to my boho soul. I love a pretty pattern and fringe and tassels are my jam, plus I had plenty of accessories to complement the dress… all the way down to the matching lippie.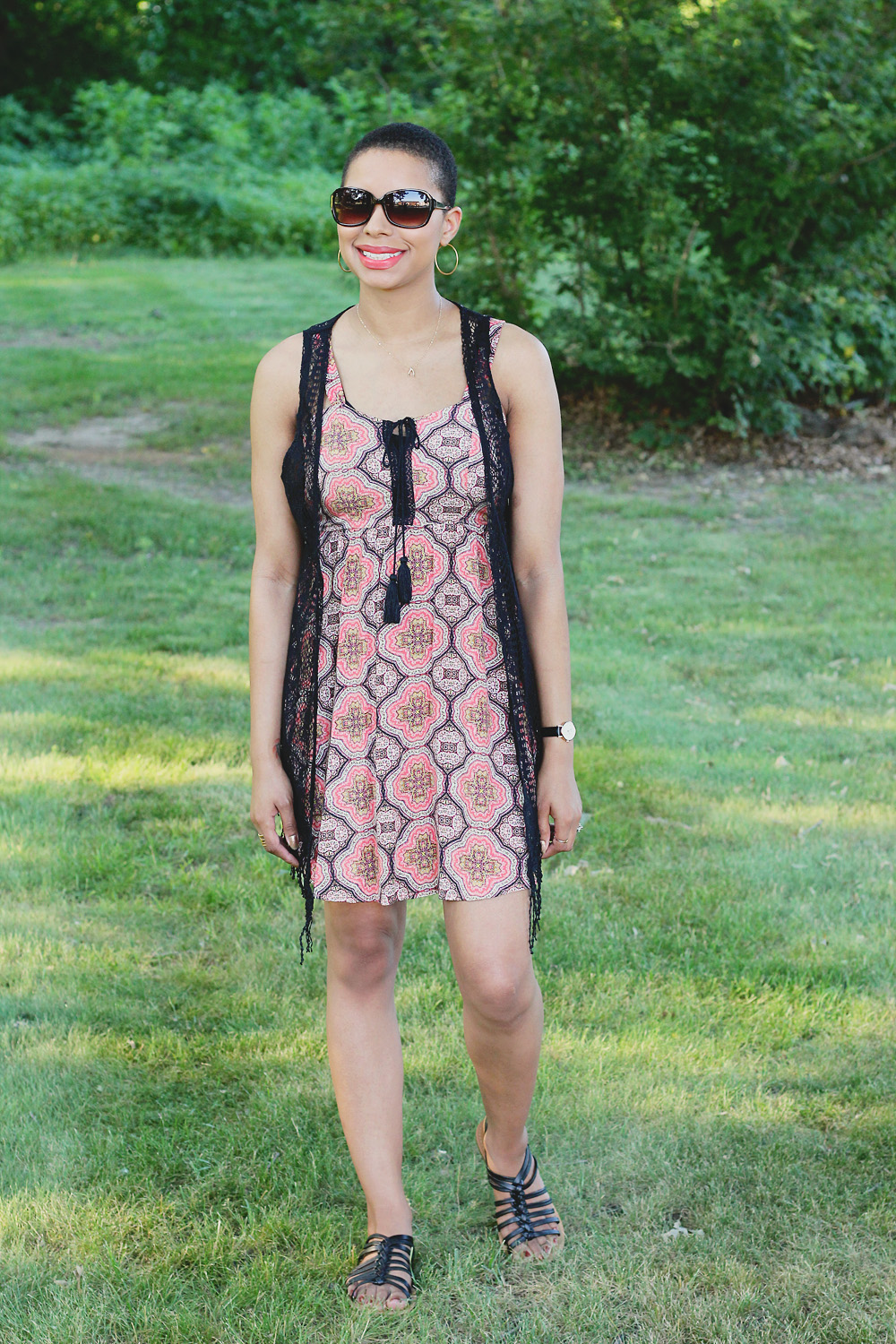 Note to self: Cut garment tag off vest.
This dress? I LOVE it. At $15, I love it more. Paired with my new legs and slip shorts for those Marilyn moments, I'm ready to sashay my way into some summer fun.
What styles are you saying "yes" to this summer?
As a participant in the Walmart Moms Program, I've received samples and compensation for my time and efforts in creating this post. All thoughts and opinions are my own.